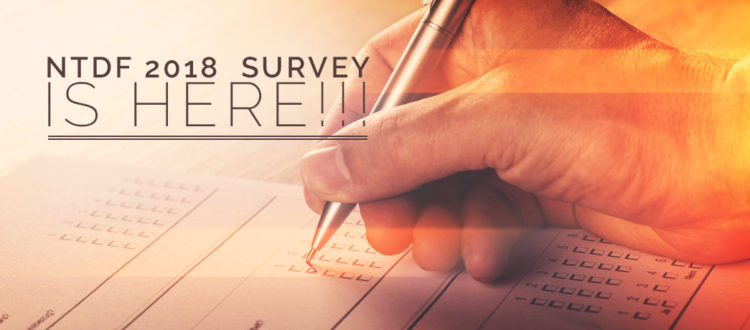 Dear Partners, Participants and Speakers at NTDF 2018
Thanks for 3 interesting and inspiring days.
It was very nice to see you all and we do hope to see you again next year at NTDF 2019! (more info on location will follow after New Year)
As we would like to make this event even better, we would appreciate if you took 5 minutes to fill out our questionnaire (please do…). To get to the survey please click on the button/link below.
Thanks for now.
All the best
NTDF 2018